The role of our board is to ensure long-term success and sustainability for OFNTSC and to enhance accountability and transparency.
The board composition is designed to represent and serve our stakeholders. It is appointed by our Voting Members, which ensures there is strong accountability to the people and communities we serve. 
THE RIGHT MIX OF SKILLS, EXPERIENCE & REPRESENTATION
Board diversity criteria
At least 70% are citizens of an Ontario First Nation
At least 60% have experience working for and in an Ontario First Nation
At least one director each from: Northern Ontario, Southern/Eastern Ontario, an unaffiliated First Nation
At least 30% female
A range of ages are represented
At least one designated accountant
Board expertise
First Nations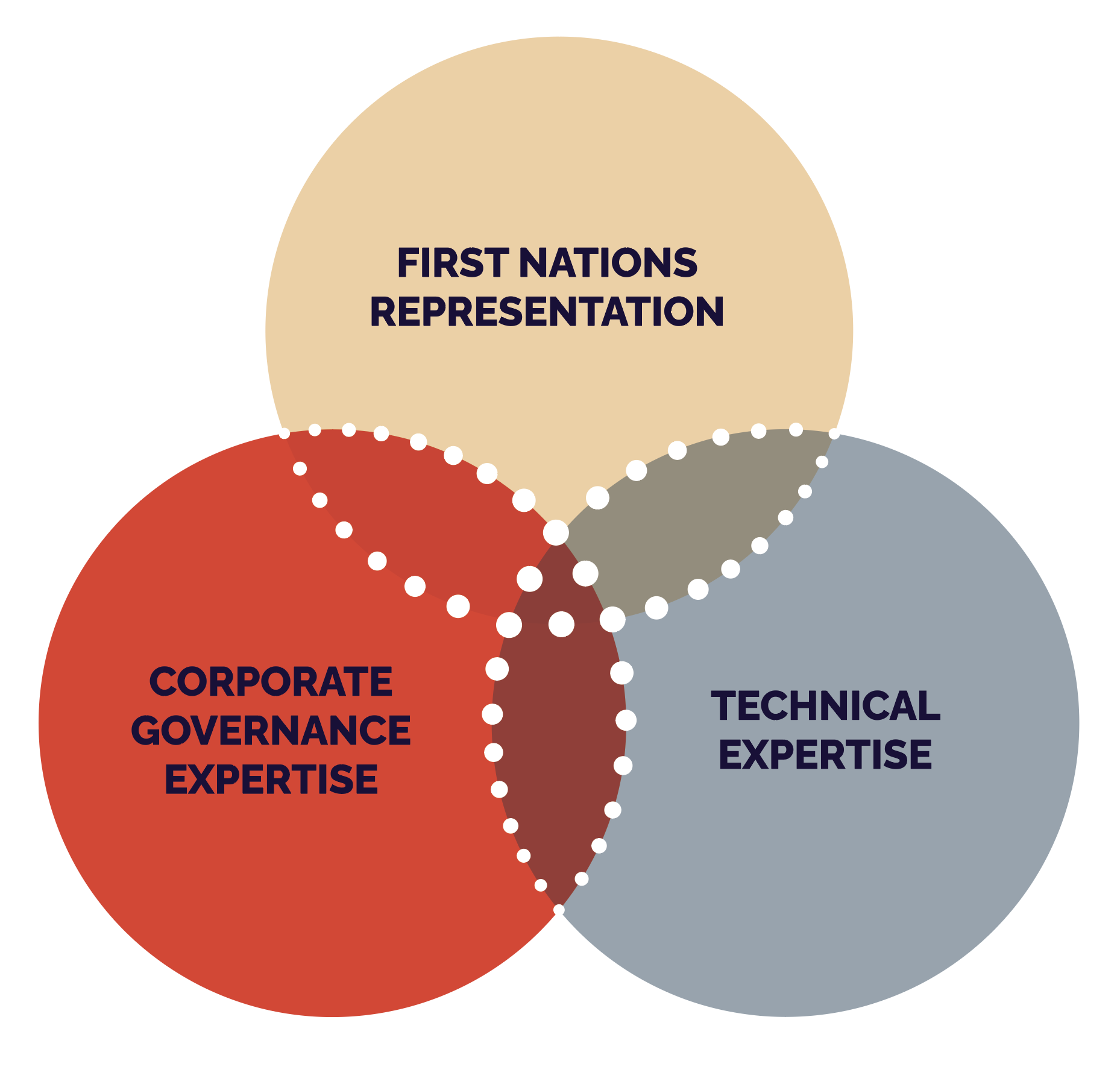 Working in First Nations in Ontario
Working with First Nations political leaders and/or funders
First Nation infrastructure maintenance/construction/asset management
Technical
Water and wastewater infrastructure/operations
Environmental science/management
Executive level experience in research and developing technology
Corporate & Governance
Training and experience as a corporate director
Financial oversight
Information management and technology
Knowledge of the legal and fiduciary duties of directors of a not-for-profit corporation
We have a best-in-class board with extensive local and national experience in the areas that are relevant to the success of OFNTSC and our stakeholders.