Since 1998, the OFNTSC's Fuel Systems Management program has been training fuel handlers in First Nations across Ontario. 
The OFNTSC Fuel Management Program provides certified Fuel Handler Training for First Nation communities across Ontario where fuel is an important factor in operating and maintaining critically important community infrastructure.
This service provides: 
Visual bulk fuel tank inspections (unavailable during COVID)
Fuel system audits (unavailable during COVID)
Fuel handler training
The training that the OFNTSC provides includes oversight on federally regulated safe fuel handling practices, equipment maintenance, and record-keeping. By establishing a strong Fuel Operations & Maintenance workplace with community employees who handle fuel products, the OFNTSC is ensuring that a healthy environment for our First Nations people is maintained.
Training is conducted by fuel handling professionals with certifications in petroleum mechanics for staff on emergency fuel spill response, spill reporting, fuel handling techniques and proper record keeping for First Nation administrations.
FUEL SPILL KITS NOW AVAILABLE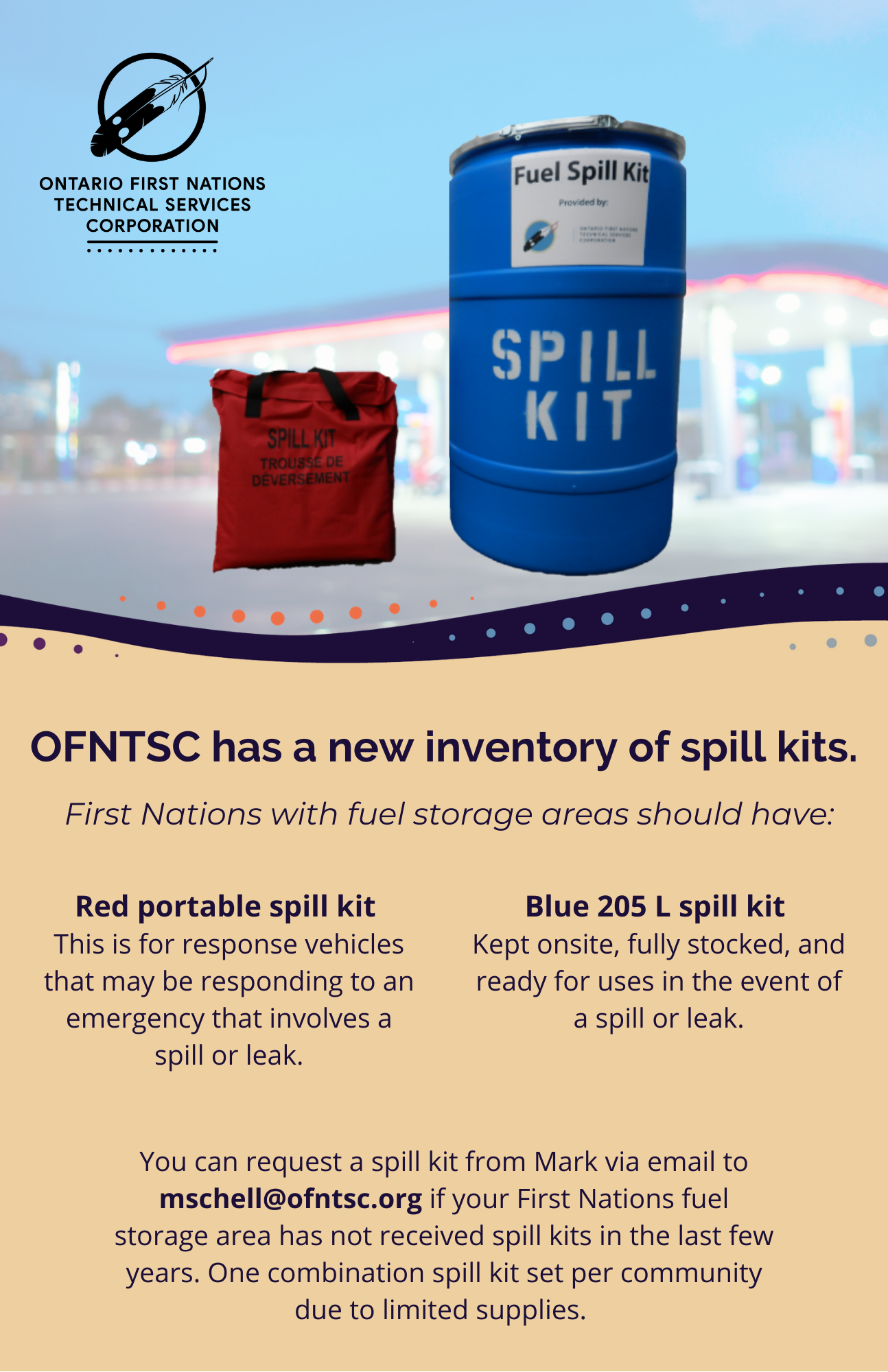 Staff
Mark Schell is a Bulk Fuel handler for OFNTSC. Mark holds four Technicians Licenses, (Automotive, Truck & Coach, Heavy Equipment, & PMH) and is working towards his 5th certification.
Glen's responsibilities include interacting with OFNTSC's clients performing reviews, providing advice and reporting on a multitude of the OFNTSC's Capital undertakings. 
We provide training in:
Compliance with Federal regulations that relate to petroleum products
Fuel equipment support
Training of privately-owned First Nation gas retailers
Emergency Fuel Spill response
Spill reporting
Fuel handling techniques
Proper record-keeping
Home heating fuel tanks best practices