The Ontario First Nations Technical Services Corporation (OFNTSC) is holding its annual TechNations Conference and Trade Show on September 12 -13, 2023, at Delta Hotel on the Waterfront Thunder Bay, ON
This year's conference will take place in person but will also be livestreamed for virtual attendees. 
The tradeshow is a focal point of the event as well and will give our delegates the chance to learn about new technologies, organizations and opportunities that may be of interest for First Nations communities.
TechNations 2023 is the largest First Nations technical conference and trade show in Ontario, and the premiere event for First Nations technical representatives, clients, and customers to attend—both from across the province and across the country. Accordingly, a wide variety of delegates will be attending this year, including (but not limited to) water plant operators, housing specialists, engineers, technicians and technologists, environmental scientists, and a host of other influential First Nations leaders and decision-makers. 
What has become an annual industry tradition, the OFNTSC Conference and Trade Show has quickly progressed into the event to attend for industry representatives, Tribal Councils, First Nations and private, government and corporate entities.
Now Accepting Exhibitors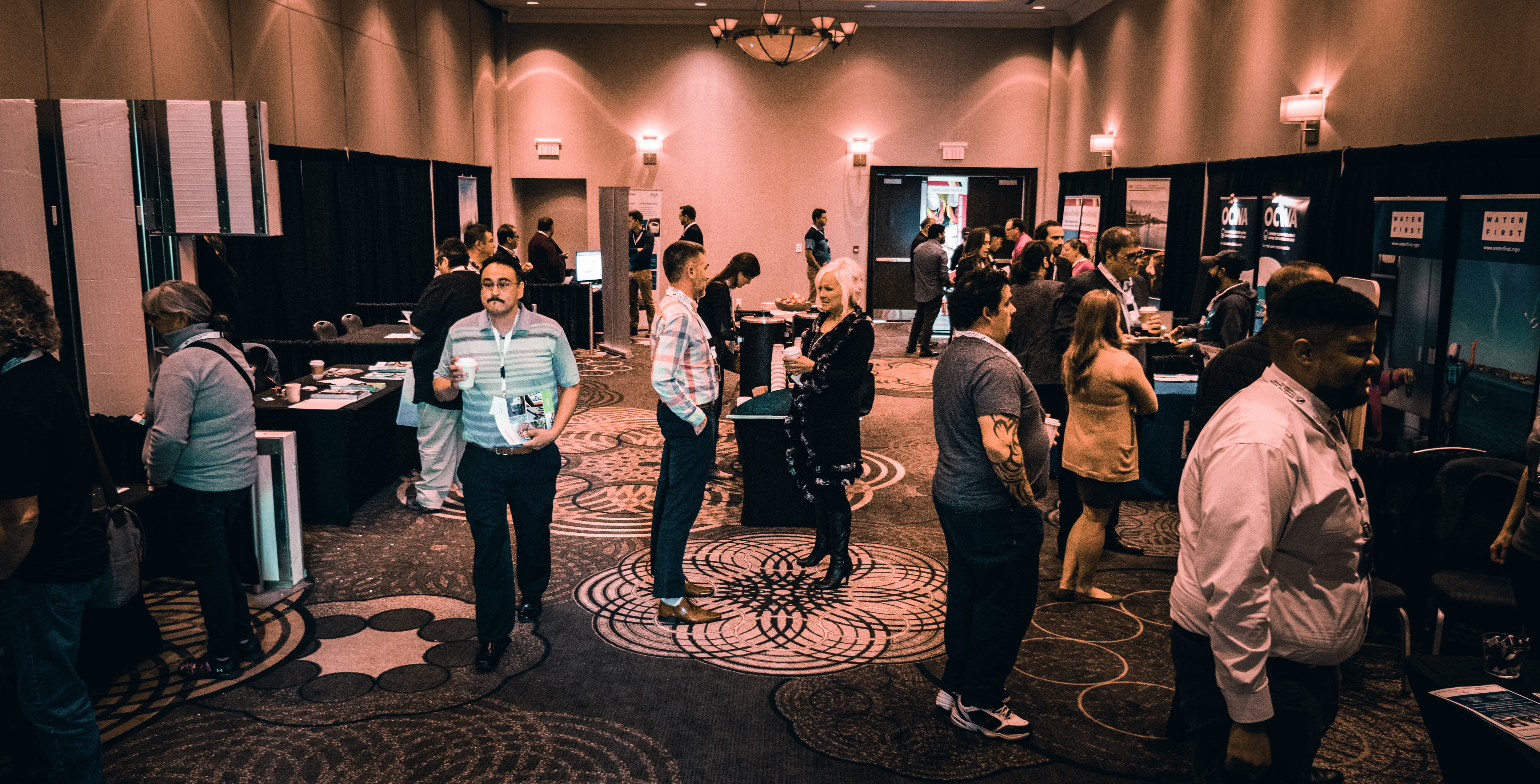 We are thrilled to announce that we are now accepting exhibitors for the TechNations conference tradeshow.
This is an excellent opportunity to showcase your products and services to Indigenous community leaders, industry experts, and decision-makers in the community infrastructure services field.
By becoming an exhibitor at TechNations, you will have the chance to connect with key stakeholders and leaders in the industry and network with potential customers and partners. We are seeking exhibitors who are passionate about community infrastructure and who are committed to promoting sustainable development practices.
We look forward to seeing you at TechNations!
To learn more about becoming an exhibitor, please click the button below to read the full exhibitor prospectus.